Our People
GAN Ming Hui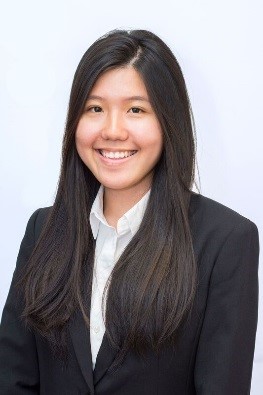 Gan Ming Hui*
Trainee
Qualifications
•
Bachelor of Laws (First Class Hons), University of Manchester, United Kingdom
Experience
Ming Hui is currently completing her Part B bar Examination Course.
In Nanyang Law, while completing her training contract, Ming Hui has had experience in Corporate matters. 
Ming Hui was awarded the Bicultural Studies Programme Scholarship from 2010 to 2013. In university, Ming Hui was an editor for the Manchester Review of Law, Crime & Ethics Editorial Team and served as the Communications Officer for the School of Law Debating Society. 
Ming Hui has had extensive pro bono experience, assisting at the Community Court Justice Singapore and at the Singapore Pro Bono Society Office. She has also participated in a number of mooting and debating competitions and achieved commendable results. Outside of law, she is passionate about dance and also enjoys organising and participating in volunteer activities to help the less fortunate. 
Ming Hui holds a Bachelor of Laws with First Class Honours from the University of Manchester in the United Kingdom.
*Joining Nanyang Law with effect from 2 January 2019