Our People
Priyanka RANI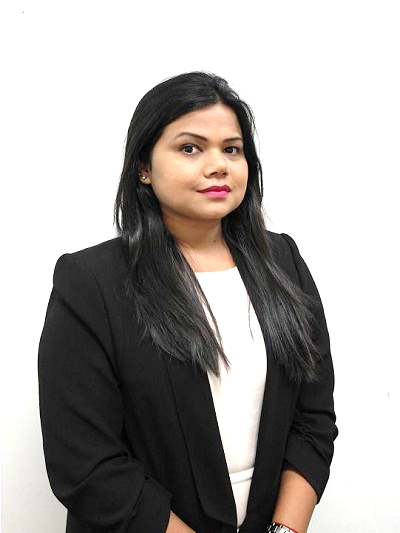 Priyanka Rani
Senior Supporting Officer, Intellectual Property
Qualifications
•
Master of Laws, NALSAR University of Law, Hyderabad, India
•
Bachelor of Laws, Faculty of Law, Delhi University, India
• Bachelor of Commerce, Delhi University, India
 
Experience
At Nanyang Law, Priyanka helps to provide legal support to Trademark Team. Her work includes drafting of correspondences and reviewing of documents, filing of renewals and applications, docketing and monitoring of Trademark files and deadlines.
She started her career with a reputable IP law firm in New Delhi, India dealing in both prosecution as well as Litigation related to Trademarks matters. Thereafter, in 2016-17, she worked in field of indirect taxation for Department of Trade & Taxes, Delhi Government Tax Department before moving to Singapore. During her tenure, she assisted in drafting legal opinions, preparing case briefs and conducting extensive legal research on matters pertaining to Goods & Services Tax.
Priyanka is a Certified Advocate with the Bar Council of India since 2013. She holds a Bachelor's degree in Commerce, and a Bachelor's degree in Law from University of Delhi. She also holds a Master of Laws specialising in Corporate & Commercial Laws at NALSAR University of Law, India.
She is fluent in English and Hindi.