Our People
QING Jin Jian, Emma*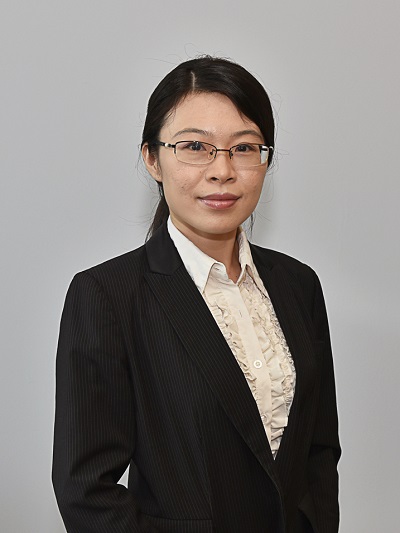 Qing Jin Jian, Emma*
Trainee
Qualifications
•
Registered Chinese Patent Attorney
•
Completing Juris Doctor, Singapore Management University
•
Master of Science in Intellectual Property Management, National University of Singapore
•
Master of Engineering in Computer Software and Theory, Beijing Normal University
•
Bachelor of Science in Computer Science and Technology, Beijing Normal University
•
Graduate Certificate in Intellectual Property Law, National University of Singapore
Experience
Emma is currently completing her Juris Doctor degree in School of Law, Singapore Management University (SMU).
Prior to studying law in SMU, Emma had been involved in private practice and acting as an in-house counsel in the IP sector. While working for one of the leading law firms, Emma was engaged in intensive patent filings and prosecutions in multiple jurisdictions, and advised clients on patent laws and practices in Singapore. While serving in the legal department of one MNC, she was responsible for monitoring the company's IP assets, lending support to the R&D department, and coordinating external law firms with respect to both contentious and non-contentious matters.
Emma holds a Master of Science degree in IP Management from the National University of Singapore (NUS), a Master of Engineering degree in Computer Software and Theory and a Bachelor of Science degree in Computer Science and Technology from Beijing Normal University. She has obtained a Graduate Certificate in Intellectual Property Law (GCIP) with Merit from NUS Faculty of Law and Singapore IP Academy. 
Emma is also a Registered Chinese Patent Attorney, a member of All China Patent Agent Association. 
*Joining Nanyang Law with effect from 2 January 2019