Our People
DANG Bee Yoke, Tricia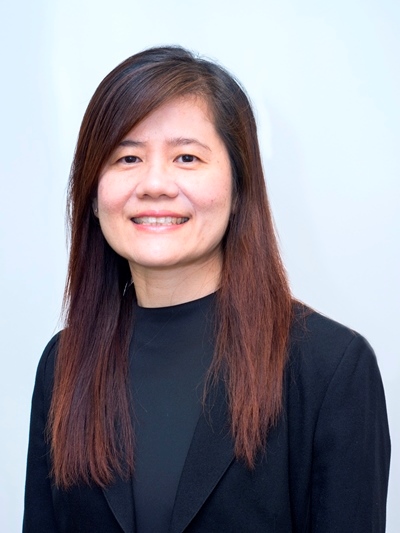 Dang Bee Yoke, Tricia
Deputy General Manager, Chairman's Office
Qualifications
• Registered Trade Mark Agent, Malaysia
• Master of Science, University of Manchester, United Kingdom
• Master of Science, IP Management, National University of Singapore
• Graduate Certificate in Intellectual Property Law, National University of Singapore
Experience
Tricia has over 15 years of extensive experience in the field of intellectual property rights. She works closely with the inventors on all issues related to the patentability of technologies. This includes conducting prior art searches, evaluating technologies, assisting in patent drafting, patent filing and prosecution work in various jurisdictions throughout the region, managing and maintaining patent portfolios, and conducting patent due diligence.
Tricia is also familiar with trademark and registered design filing and prosecution work in Singapore and other jurisdictions. Over the years, she has developed expertise in technology scanning, assessing technology trends, technology and competitive intelligence.
Tricia is the co-author of Intellectual Property for Integrated Circuits, J Ross Publisher (USA), 2010. She has participated in the various Intellectual Property Consult Series organized by the Intellectual Property Office of Singapore, providing information on various forms of IPR and general consultation on IP creation, protection and exploitation issues. She was invited as a judge for the Tan Kah Kee Young Inventors' Awards from 2008 to 2017.
Tricia holds a Master of Science from the University of Machester and a Master of Science in IP Management from the National University of Singapore. She also obtained a Graduate Certificate in Intellectual Property Law from the National University of Singapore. She is a registered Trade Mark Agent in Malaysia.